Presented locally by:

Event Details
Date: Sunday, January 27, 2019
Time: 9:30 am Registration, 11:00 am Walk starts
Event Location: Brock University (Ian Beddis Gym in the Walker Complex), St. Catharines, ON
Map:
Free Event Parking Available
Contact: Cassandra Best
Phone: 905-687-6856 ext. 556
Email: cbest@alzheimerniagara.ca
Event Information
Join the movement! The new Walk for Alzheimer's builds on the strength of thousands of community walks across the country. It's a great opportunity to rally around this increasingly prevalent disease, raising awareness and much-needed funds to support local programs and services in the Niagara Region. This event is perfect for all ages and mobility levels!
On Sunday, January 27, 2019, make memories matter by joining in the cause. Invite your family, friends, neighbours and co-workers too; every step you take together may be one step closer to a world without Alzheimer's disease.
Stations along the 1 km walk route will showcase and deliver health-related information and product samples for maintaining a healthy brain through diet, social activities and physical exercise. The health fair in the gym will provide information around strategies to keep your brain healthy and activities that draw attention to Alzheimer's disease and related dementias and its effects. The event will also feature Fluffy the Clown, musical entertainment by Cory Cruise and a raffle table. New this year will be a Babysitting Angels Kid's Zone!
Incentive Prizes
$100 - Walk for Alzheimer's T-Shirt
$500 - Walk for Alzheimer's T-Shirt, Certificate for a tour and tasting at Niagara College Winery/Brewery
$1,000 - Walk for Alzheimer's T-Shirt, Tour and Tasting at Niagara College Winery/Brewery, and a $25 Gift Certificate to M.T. Bellies
Top Pledged Individual Prizes
1st Place - $1,000 VIA Rail Canada travel voucher
2nd Place - $200 Gift Certificate to VandenDool Jewellers
3rd Place - Dinner for 2 at Kelsey's, and 2 Shaw Festival tickets
Top Pledged Group Prizes
1st Place - Use of a Community Suite for 12 people to attend a Niagara Ice Dogs Hockey Game Friday, March 8 at the Meridian Centre - includes food and beverage.
2nd Place - "Dinner for 10" at home donated by Fresco's & SportExcel Inc.
3rd Place - "Dinner for 10" at home donated by Lina Linguini's
4th Place - $200 for dinner at Kelsey's
Thank you to our generous Walk for Alzheimer's 2019 sponsors:
Silver Sponsors

Bronze Sponsors










Media Sponsors








Event Photos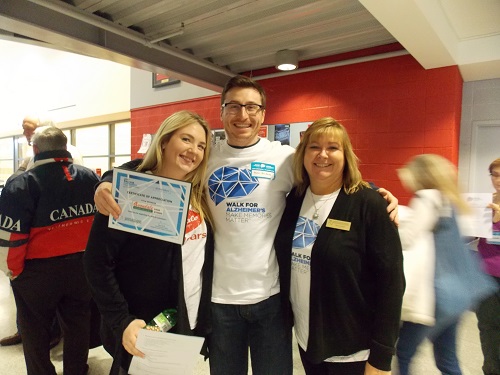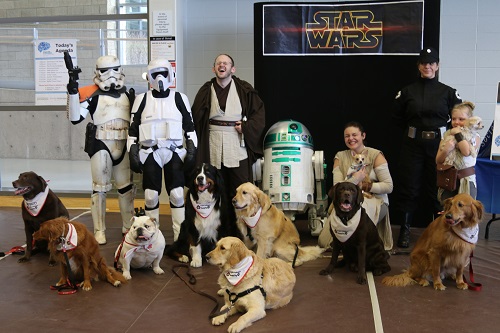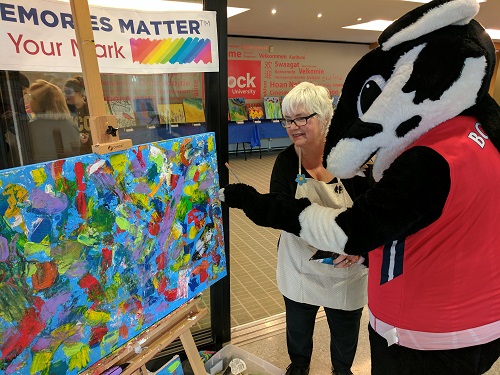 Donate:
Sponsor a Participant or Team:
Participate: