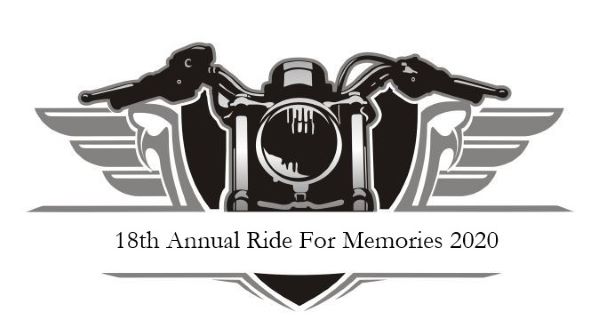 Hello Riders and Ride For Memories Supporters!
The Society's Board of Directors have decided to continue this fundraising initiative along with the Ride Committee. This years' Ride event will take a different format than previous rides due to COVID-19.
This means it is a Virtual ride with no planned gathering or windup. Your continued generosity is greatly appreciated by those affected with dementia and their caregivers that we support.
William Scutt, Board of Director President
Dave Canfield, Commitee Chair
Robert Gordon, Committee Member
William Naturkach, Committee Member
Jim Harty, Board of Directors Member & Committee Member
We couldn't imagine not hosting the "Ride for Memories" after 17 years so we are going Virtual.
What does that mean to you ? 
We won't be having a dinner/wind up or gathering for a Ride.  We will however still be raising the much needed funds for the Alzheimer Society of Kenora/Rainy River Districts.  We have found that the need for our programs and services have been impacted by COVID.  The need has increased and our services are in demand now more that ever.
Your generous support allows us to meet this increased demand.   
Donate:
Sponsor a Participant or Team:
Participate:
Top Donors
Cathy Linton
Forest Helicopters Inc.
Bill Naturkach
Bob Gordon
Nadia Romaniuk