YOU CAN WALK ANYWHERE FOR ALZHEIMER'S
Walk Where You Are lets you choose the time and location of where you would like to walk and raise vital funds for people of this province living with dementia. We understand that not everyone can make it to our events on Sunday, May 5 or Thursday, May 9. So gather your family and friends, pick a local park, neighbourhood, or trail and walk to support the Alzheimer's Society of Nova Scotia.
Your event can be whatever you want it to be. You are only limited by your imagination, resources and the needs/requirements of your residents. Most facility chose to host a social for their residents and staff (maybe some music and ice cream) followed by a leisurely walk around their parking lot or grounds. Others chose to host a full 5 km walk.
When you walk, you Make Memories Matter. You acknowledge the work that must be done to ensure help and hope for the people living with the disease today and honour people who have passed. Together, we Make Memories Matter.
Date: At a time that works for you
Time: A time that fits in your schedule
Location: Anywhere in Nova Scotia
Register online or call us to receive a pledge package!
Contact: Mark Sharkey
Phone: 902-422-7961 ext. 241
Email: mark.sharkey@asns.ca
Event Information:
Walk for Alzheimer's is a fundraising event. Being part of the Alzheimer Society of Nova Scotia's Walk for Alzheimer's means that you will have a direct and positive impact on the lives of Nova Scotians living with dementia. Entering a team in the Walk will make you a major contributor to the Society's main fundraising event.
This event is significant and essential in providing the programs and services that allow Nova Scotians a level of comfort and support as they live their dementia journey.
By supporting this event, you will make a tangible impact on the quality of life for the 17,000 Nova Scotians who are navigating the challenges of Alzheimer's disease.
All funds raised will stay in our province to support various programs and services at no cost to our clients.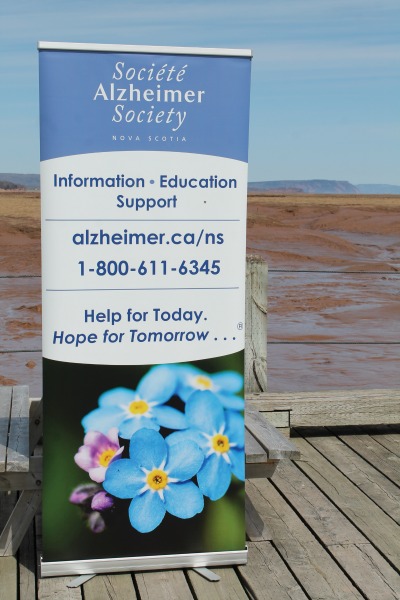 Presenting Sponsor

Donate:
Sponsor a Participant or Team: