IG Wealth Management Walk for Alzheimer's moves online! CLICK for more information.
WALK WITH US ON THE WEB!

The Alzheimer Society of Montreal team is delighted to organize its Walk online this year and to get back in touch with you, our walkers!
Despite the current health emergency, we aim to seize this opportunity to unite the members of our community through our largest fundaising event of the year:

The IG Wealth Management Walk for Alzheimer's!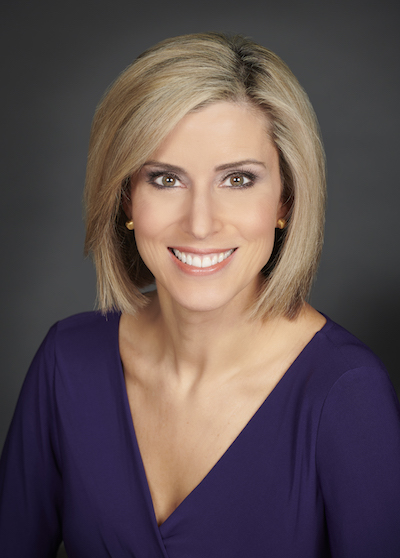 Photo credit: Hollinrake Photography
Meet us this Sunday at 12:00 p.m. (EST) with Marcia MacMillan!
Our virtual gathering will be hosted by Marcia MacMillan, CTV Morning News anchor, who will speak with us live from each Alzheimer Society's Facebook page.
Here is the link to access the Montreal broadcast, starting May 31, at 12:00 p.m.
https://www.facebook.com/Montreal.Alzheimer



CHALLENGES: SHARE YOUR IDEAS!
The Walk will take place online on Sunday, May 31, at 12 p.m. (ET) on social media.
In the lead up to this natinowide event, our team will share capsules, the intention of which is to enhance your physical and cognitive well-being, that you can follow in the comfort of your home.
We invite you to participate in the Society's challenges and to share why you support the cause. We will also share some testimonials to motivate and inspire you.
Here are a few examples:
| | | |
| --- | --- | --- |
| Physical Activities | | Yoga, Qi Gong, walking, running, bike riding, stretching, stair climbing, dancing, etc. |
| Cognitive Stimulation | | Guided mediation, Sudoku, crosswords, bingo, puzzles, art therapy, reminiscence activities, etc. |
| I am walking because... | | Share your link to the cause, who you are walking for; tell us about your team and fundraising strategy, etc. |
| Others... | | Be creative! |



GET YOUR TEAM TOGETHER!
During the current health emergency, the support of community members such as yourself is crucial. The funds you raise allow us to provide important programs and services to people living with dementia and their caregivers who need them.
PARTICIPATE!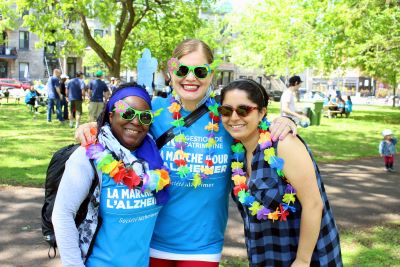 1. Register (individual, family, student or senior).
2. Choose your team name (you can reactivate your 2019 team).
3. Set your fundraising goal and activate your team's page.

PROMOTE

!
Some tools to help you spread the word:
1. Registration/Donation form
2. Poster

A REWARD FOR YOUR EFFORTS:

GREAT PRIZES TO WIN!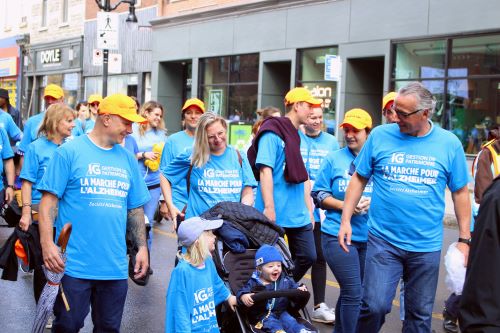 Ambassador, Elite, or Blue: what type of walker are you?!
Different prizes can be won according to how much you raise!
NEED ASSISTANCE?
CONTACT OUR TEAM!
Elisabeth Désy 514-369-0800, Ext.1205
marche@alzheimermontreal.ca
THANK YOU TO OUR SPONSORS!
National Sponsor: IG Wealth Management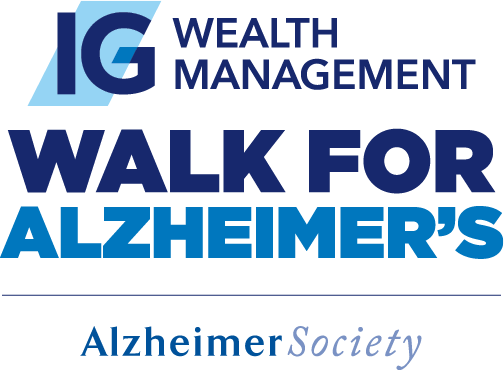 Gold Sponsor: Soins Gabrielle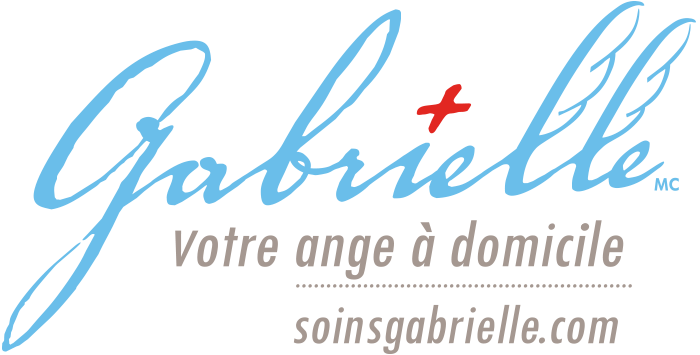 Soins Gabrielle has been a loyal sponsor of the Walk for Alzheimer's in Montreal since the very beginning!
Prize Sponsor: Hôtel Château Laurier Québec

Thanks to the Hôtel Château Laurier Québec for supporting the Walk for Alzheimer's in Montreal year after year!
Tax Receipt Policy
1. Tax receipts are issued to individuals who makes donations in the amount of $10 or over.
2. Donations can can be made online or directly to the Alzheimer Society of Montreal by cash or check using the donation form (please print and fill out). This is called an ''offline donation''.
Donate:
Sponsor a Participant or Team:
Participate:
Honour Roll: Participants