13,000 People in our Region are Living with Dementia
Join us this May for the 2021 Virtual Walk - lace up your shoes, fundraise, and get ready to walk* 13,000 steps to honour and support the 13,000 people living with dementia in Elgin, Middlesex, and Oxford during the IG Wealth Management Walk for Alzheimer's!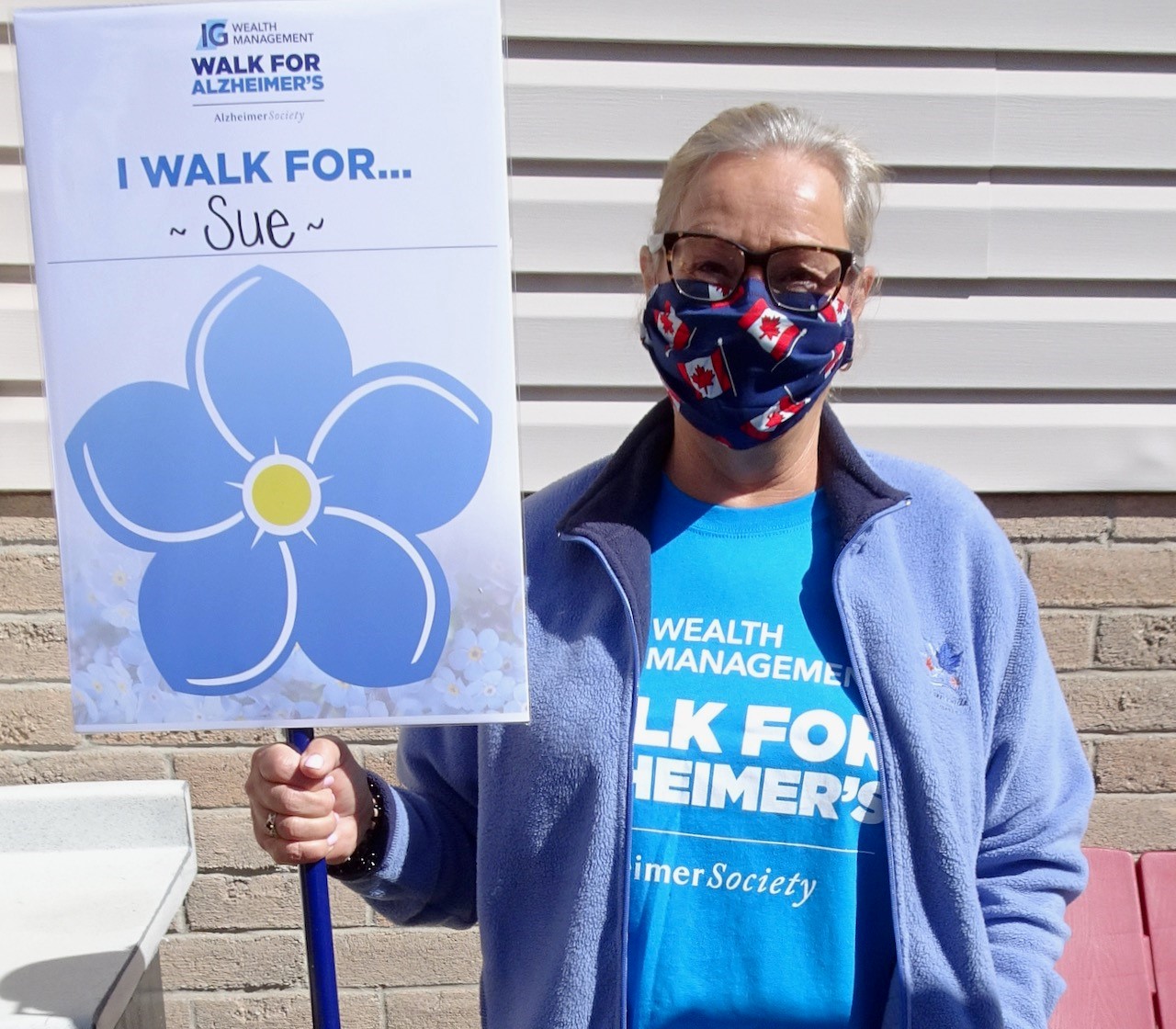 Because the Walk is taking place virtually this year, you can fundraise and complete your steps any way you choose – on your own or as a team, in one day, one week, or over the whole month of May.
While the event may look a little different this year, what has not changed is the need. In London and Middlesex, the Alzheimer Society has provided counselling, education, and recreation to 3,038 clients including more than 800 new families since the pandemic began. All funds raised through ASLM's virtual Walk for Alzheimer's will directly support local programs and services delivered in London and Middlesex County.
Need Motivation to Get Started?
Fundraise $100 or more to receive a custom Alzheimer Society face mask

Walkers raising $600 or more will receive a special locally sourced gift bag

Check out the Virtual Forget-Me-Not Wall, share a picture and your own reasons for walking
Most importantly, your participation will help to ensure no one living with dementia goes unsupported.
For questions, help with online registration, or to arrange time to safely drop off donations and pick up incentive prizes, please call our office at 519-680-2404 or email mwojtowicz@alzheimerlondon.ca.
Cash and Cheque drop off times:
Monday, May 24th 8:30am-4:30pm

Tuesday, May 25th 8:30am-4:30pm

Wednesday, May 26th 8:30am-4:30pm

Thursday, May 27th 8:30am-7:00pm

Friday, May 28th 8:30am-4:30pm

*Walking and other forms of exercise (with members of your household) are allowed under the current stay at home orders.
Donate:
Sponsor a Participant or Team:
Participate:
Honour Roll: Participants