Date: Sunday, May 29, 2022

Time:
For more information please contact Nadia Zaidi, Resource Development Coordinator for the Alzheimer Society of Muskoka at 705-645-5621 or rdc@alzheimermuskoka.ca
WALK ONLINE!
While we can't physically walk together right now, we can still connect virtually and have fun as a group! Do a dance, walk the stairs, jump rope, walk around the block. Challenge friends, family, neighbours and co-workers to join you and let's show the world that our connections matter.
Join us on Sunday, May 29, 2022 for our annual IG Wealth Management Walk for Alzheimer's!
We are excited to take our Walk online this year so we can continue to offer the vital programs and services that are needed for people living with dementia in our communities. We are challenging our walkers to be as creative as possible and have fun! Watch a short video explaining Walk Online... https://www.facebook.com/alzheimersocietyofmuskoka/videos/2644922565790156/
Here are some ideas to create your own WALK ONLINE:
Follow your Fitbit, smartphone, or smartwatch step tracker. Log your steps and challenge friends to match your mark using social media.
Do the funniest Monty Python-esque walk around your home, and challenge your friends to top it.
Do a funky dance in your home, then share it as a video online on IG, Facebook, TikTok, etc.
Challenge your friends to who can climb the most stairs.
Your dog can help fundraise, too! Take it out for extra walks.
Record personal expressions of support and pledge your support online.
Now more than ever, social connection even from a distance is critically important for people with dementia and their caregivers. Alzheimer Societies across Canada will continue to deliver programs and services to those who depend on them and where necessary, will modify services through online opportunities.
The Alzheimer Society of Muskoka is raising funds to provide crucial programs and support services for those impacted by Alzheimer's and other dementias right here in Muskoka and Parry Sound. The Alzheimer Society of Muskoka provides information, education, support services and social programs for these individuals, their families and care partners.
Please invite your family members, friends and co-workers to join the Virtual Walk support the Alzheimer Society of Muskoka's important work.
For more information about the Alzheimer Society of Muskoka, please visit our website at www.alzheimer.ca/muskoka
Prefer to fundraise in-person? Download a pledge form here.
Thank you to our sponsors!!
Title Sponsor

Lead Sponsor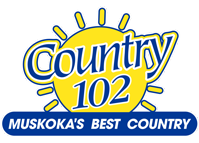 Platinum Sponsors

Gold Sponsors

Silver Sponsors

Bronze Sponsors

For Event Updates Follow the Alzheimer Society of Muskoka on Social Media

Photos from last year's online walk:
Donate:
Sponsor a Participant or Team:
Participate:
Honour Roll: Participants