Event Details:
Date: Saturday, May 27, 2023
Time: 9:00 AM - 12:00 PM
Event Location: G Ross Lord Park, 4801 Dufferin St, North York, ON M3H 5T3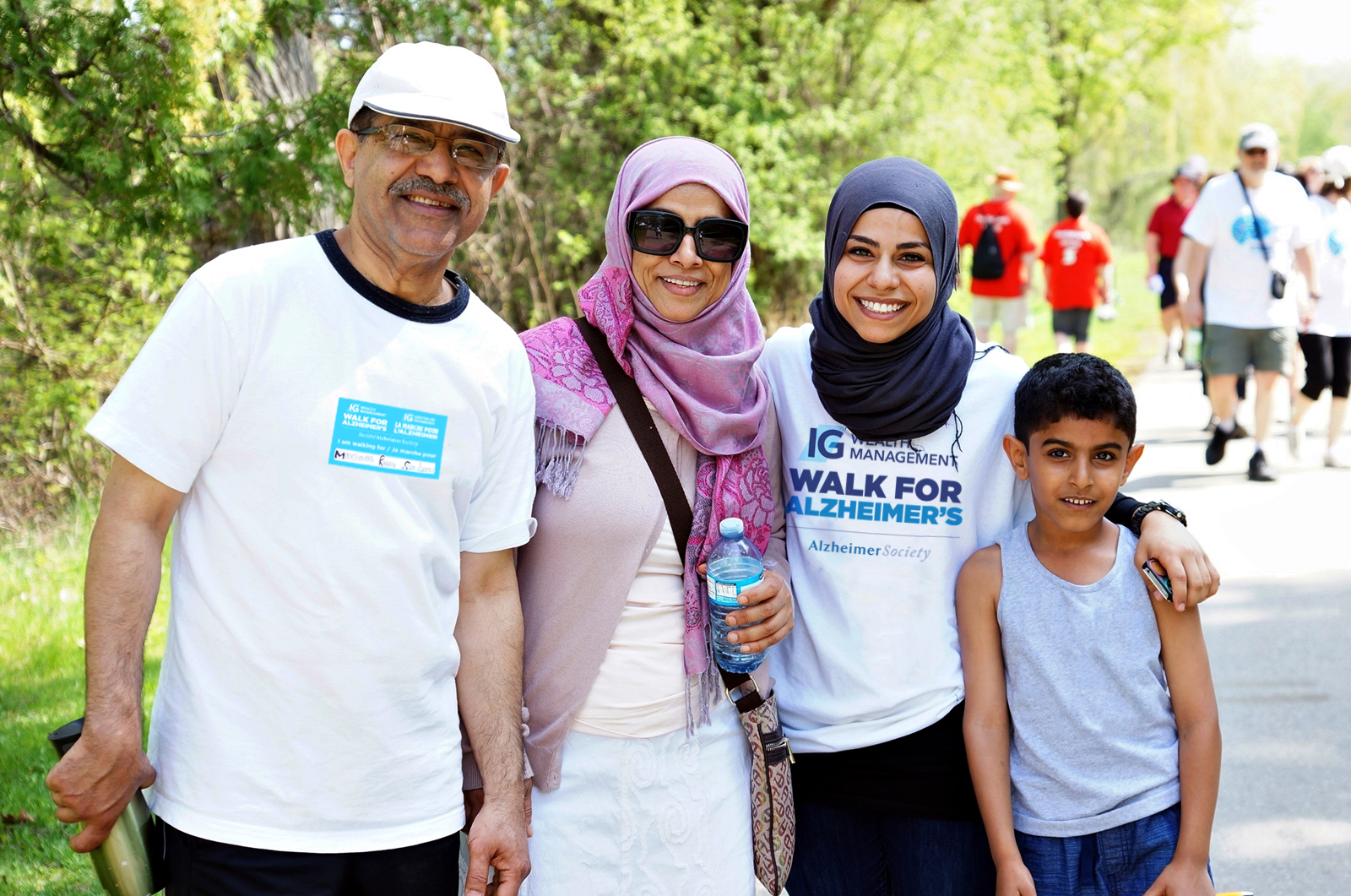 Event Information:
We can't wait to come together in-person on Saturday, May 27, 2023 to welcome new participants, visit with long-time friends and unite together to celebrate how far we have come.
Together we can make a difference.
The IG Wealth Management Walk for Alzheimer's is Canada's largest fundraiser for Alzheimer's disease and other dementias, taking place in more than 400 communities across the country. In 2022, Canadians participating in the Walk raised an amazing $5.7 million. Join us on Walk weekend to show the people living with dementia and those that care for them, they do not walk this journey alone.
General Inquiries:
Veronica DeFilippis
Sponsorship:
Arlene Willis
Sponsors
National Title Sponsor

Sponsors
Media Sponsors


In-Kind Sponsors

Check out photos from previous Walk's by visiting our Facebook Photo Album.
Donate:
Sponsor a Participant or Team:
Participate:
Honour Roll: Participants