Event Details
Date: Saturday May 27, 2023
Time:8:00 am - 2:00 pm
Location: Island Lake Conservation Area. 673067 Hurontario St, Orangeville ON
Map:
Contact: Maxine Deacon-Morant
Phone: 519-941-1221 ext. 104
Email: awareness@alzheimerdufferin.org
The 2023 IG Wealth Management Walk For Alzheimer is back, in-person.Whom will you be walking for this year?
Join us! whether as an individual, with family or friends, and show support for people living with Dementia and their care partners.
Alzheimer's disease and other dementias are a health crisis. When you fundraise for the IG Wealth Management Walk For Alzheimer's, you support vital programs and services to help Dufferin County families face the disease and enjoy the best quality of life.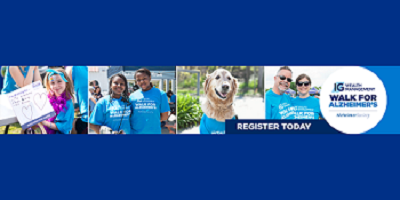 Ready ,set, go! Register today and start raising funds.




Donate:
Sponsor a Participant or Team:
Participate:
Honour Roll: Participants