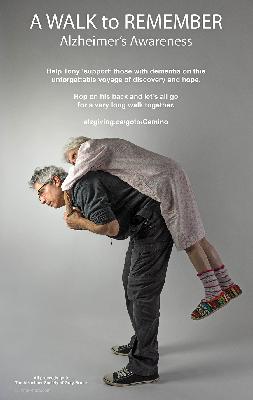 'ALZHEIMER'S AWARENESS'
Support Tony Luciani's PURPOSE with his pilgrimage to raise funds for a disorder that affects so many people.
The journey starts in France, over the Pyrenees Mountains into Spain and continues to the Atlantic Ocean.
Help Tony 'support' those with dementia on this unforgettable voyage of discovery and hope.
Hop on his back and let's make "The End of the World" A NEW BEGINNING.
The Camino begins in September 2019. Your donations are welcomed now.
All proceeds go to the Alzheimer Society of Grey-Bruce.
View More